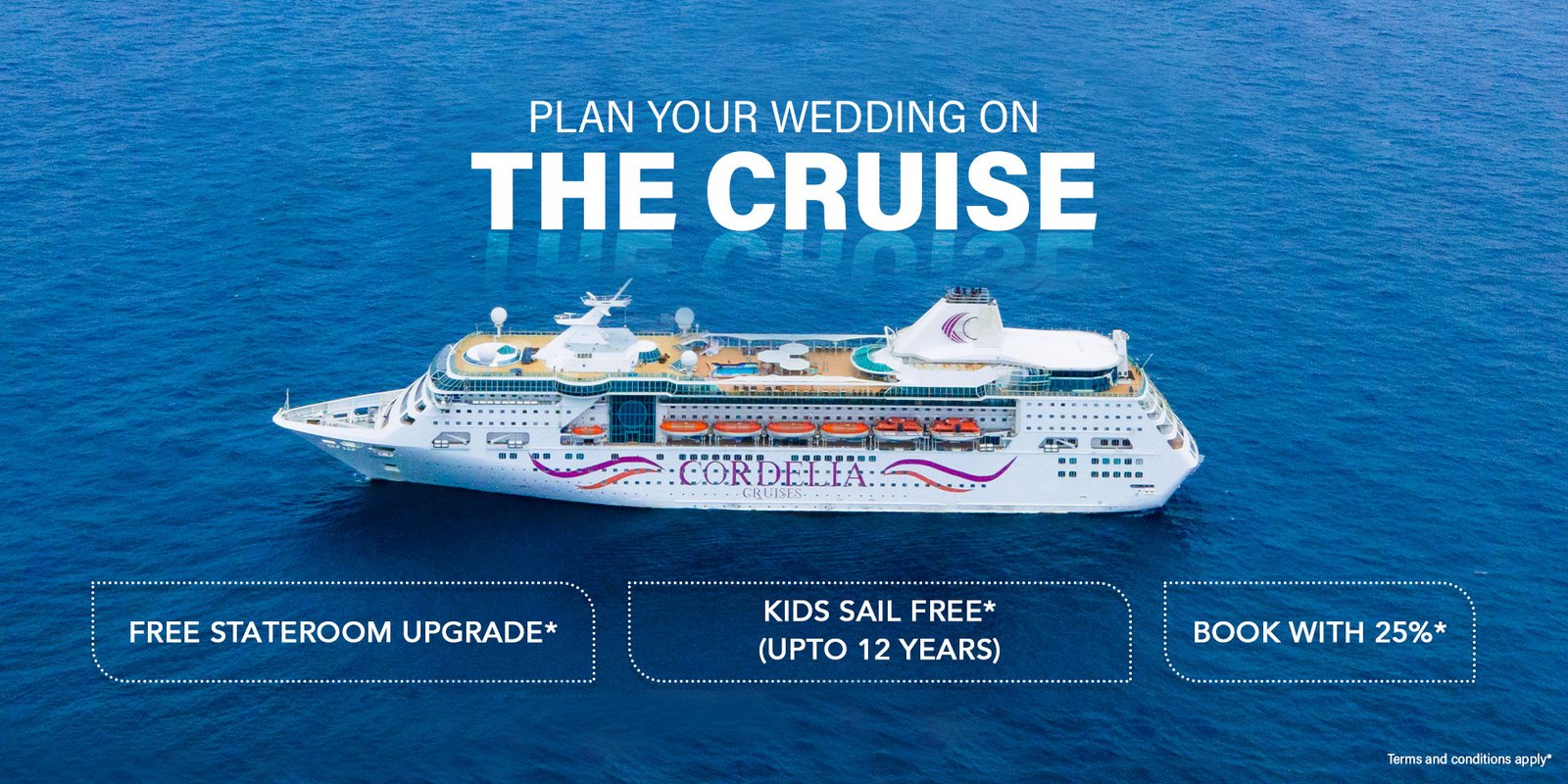 PLAN YOUR WEDDING ON CRUISE
Shubharambh, Part of Elite Wedding Planner is an initiative made to provide dedicated wedding planning services for destination weddings.
We ensure flawless design, personalized service and exceptional attention to detail. Every detail of your wedding will be meticulously managed by the exceptional planning capabilities, contacts and resources of the Shubharambh team. We are well known in the wedding industry for our creativity, discretion, integrity and exceptional attention to detail. Whatever your style and budget, we will help you to create a dream setting.
Shubharambh, Destination wedding planning is our strongest competence. let us enhance your wedding experience with our expertise and flawless execution.
For any information on Cruise weddings Call us at 91-7011251007 for free Consultation.
AN AMAZING GUIDE TO DESTINATION CRUISE WEDDING IN INDIA
Looking for the best tips on how to plan a Cruise wedding in India?
We are giving you all the information on planning a wedding at a cruise including:
1. How to plan a wedding on a ship?
2. How to get the best deals and discounts ?
3. How to manage pulling of a great event on sea?
But first, Secret revealed: Cruise weddings in India are far less expensive than you would imagine!

Destination Cruise wedding is for all budgets- it is a great option for a budget-conscious wedding, as well as a Big Fat Indian Wedding as they can be as elaborate as you'd like to make them.
HOW TO PLAN A CRUISE WEDDING?
1. PLAN YOUR DATES AS PER CRUISE ITINERARY
2. PLAN YOUR GUEST LIST
3. CUSTOM ITINERARY
4. PLAN YOUR WEDDING VENUES
5. POPULAR ROUTES IN INDIA
6. ROOMS ON CRUISE
7. EMBARKATION AND CHECK IN ON CRUISE
8. FOOD ON CRUISE
9. ENTERTAINMENT ON BOARD
10. GROUP BOOKING THROUGH A WEDDING PLANNER
DEALS/ DISCOUNTS ON CRUISE
1. CONSIDER BOOKING EARLY
2. GROUP BOOKINGS AND WEDDING PACKAGES
3. HIRE A WEDDING PLANNER
OTHER DETAILS WHEN PLANNING
1. Communication on cruise is not easy , wedding planning team will carry walky- talkies and purchase satellite internet connections for communication with guests.
2. Do not plan very elaborate decor as you may not get enough time to set up the venue. Keep the decor pre- set and make sure you get a decorator on board who has prior experience with Cruise weddings.
3. Food menu can be according to your liking and preferences and it is advisable to have a food tasting before hand.
4. Recce of the ship
It is advisable to hire a wedding planner who is experienced in cruise weddings and go with them for an entire recce of the ship to select venues that will exclusively be kept for your function.
5. Venue rentals-
You can avoid paying venue rentals and instead adjust the cost with taking a beverage and starter package.
6. Choosing from entertainment options available on the cruise will save a lot of money.
Subharambh provides the experience, expertise, and personalized service that result in sheer elegance, style and sophisticated wedding planning and execution. with 100% success rate, we guarantee you a stress-free engagement and a wedding that is absolutely perfect. we only take few orders specially for wedding planning in a year,So that we can give our complete attention to our client's wedding to make it the most spectacular and memorable event for our clients.
Feel free to email us, phone us, get free consultation for your wedding with our expert wedding planners.
YOU CAN DIRECTLY CONTACT US
keyboard_arrow_leftPrevious
Nextkeyboard_arrow_right